Stretch tents are the latest addition to Marquees With Pryde inventory and we're delighted to offer this stunning 6m x 9m canopy from 2019 onwards.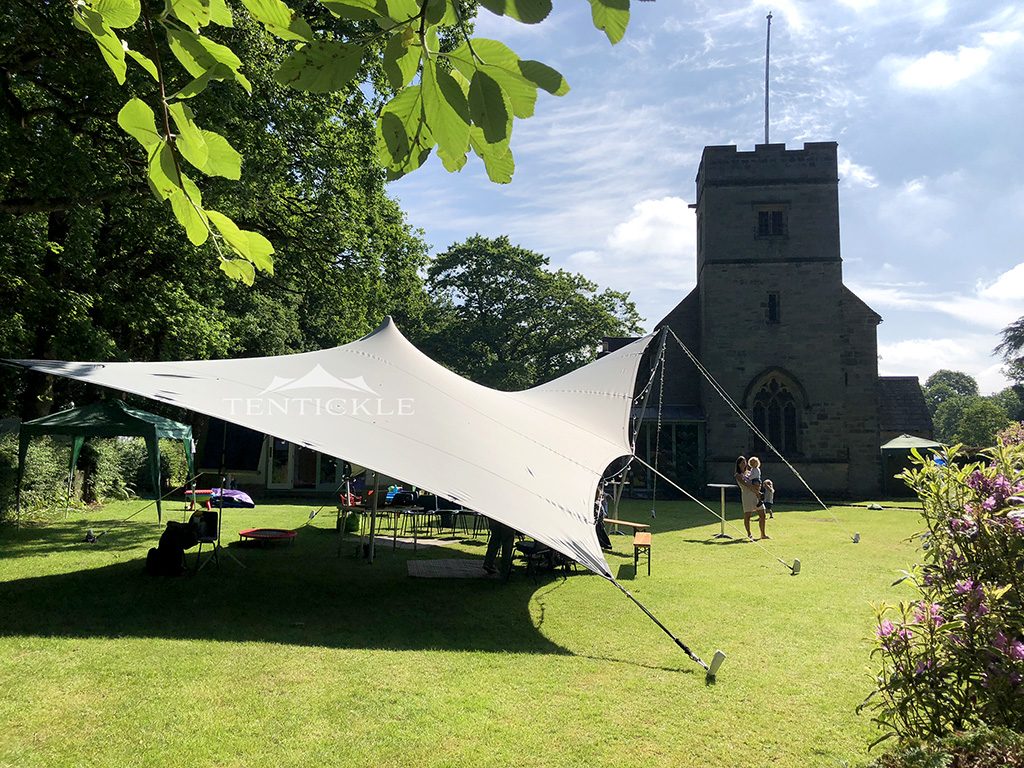 Contemporary and funky to look at, this informal and versatile canopy can be open sided or the sides can be drawn down for smaller events, as stretching the sides down reduces the space available within the marquee. Stretch tents do need to be staked onto grass, so the ground that your event is going to take place on is an important consideration when choosing the marquee style to suit.
Stretch tents are popular for festivals, cocktail parties, wedding ceremonies and party receptions. They are also great for corporate events, providing optimal space within the open structure for guests to mingle and enjoy the party and surrounding views. Stretch tents set an informal, relaxed tone to any event yet maintain a high-end and elegant feel. We feel they are best suited for standing around wooden barrels or poseur tables and relaxed seating areas, such as comfortable rattan seating, all of which we can provide.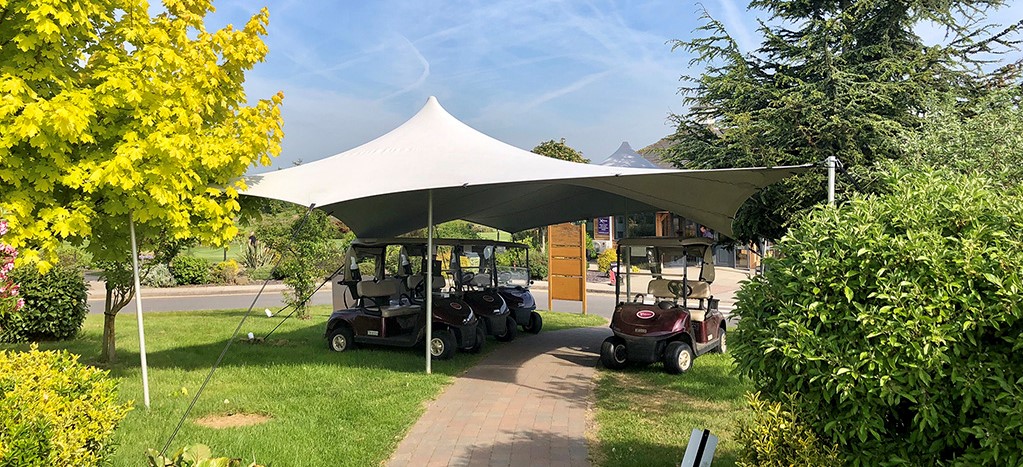 If you are looking for a unique style of marquee for your event, this is the marquee for you.