It's been an incredibly busy season so far for us during 2014 with plenty of weddings, garden parties and birthday celebrations taking place in our marquees. One of the events which we managed to get hold of some great photos from was this Carnival themed corporate event which was held in Milton Keynes.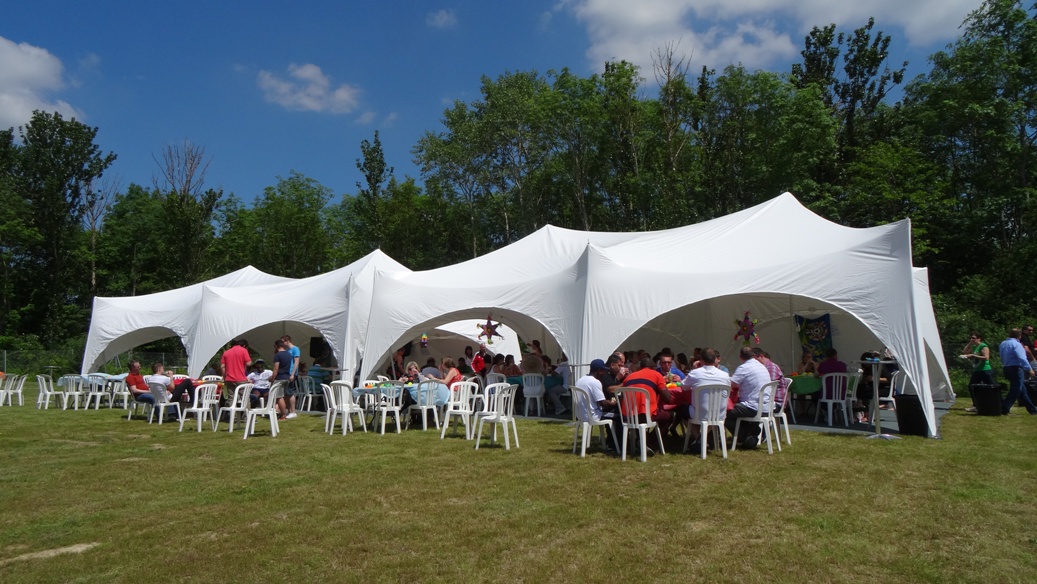 The sun was shining and so the marquee walls were off to allow for the sunshine to fill the venue. We were told the shade provided from the marquee was much appreciated in the heat of the day. There was plenty of entertainment for the employees to enjoy including a mariachi band who looked as if they'd stepped straight out of a Doritos ad!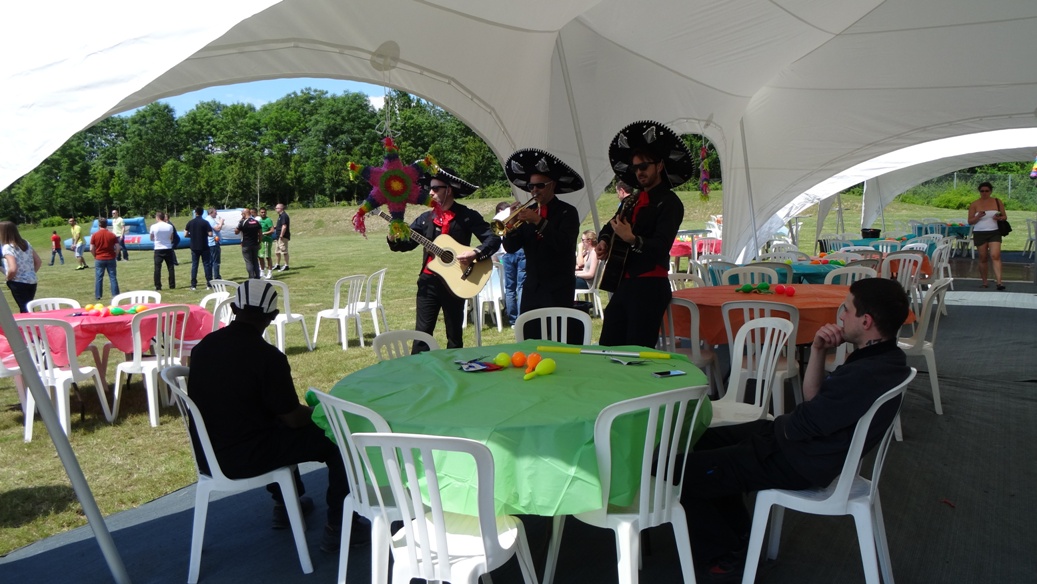 The brightly coloured table cloths looked like they had been chosen to accessorise with all the fantastic bright colours in the samba dancers costumes. This corporate party was well timed with the beginning of the world cup, hence the fun South American Carnival theme of the event.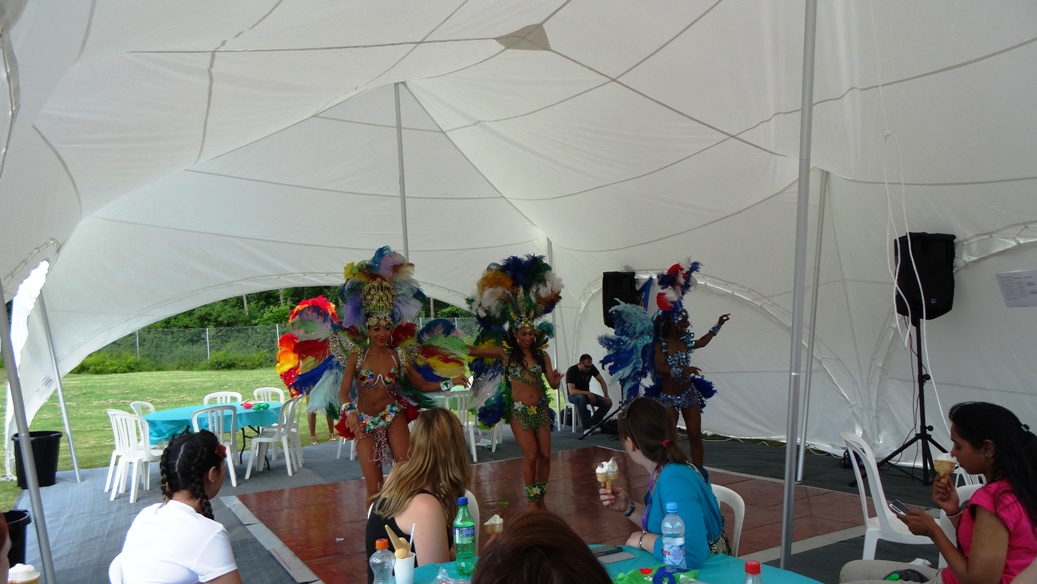 There was even a giant human table football tournament, a mini world cup tourny taking place within the office gardens in Buckinghamshire!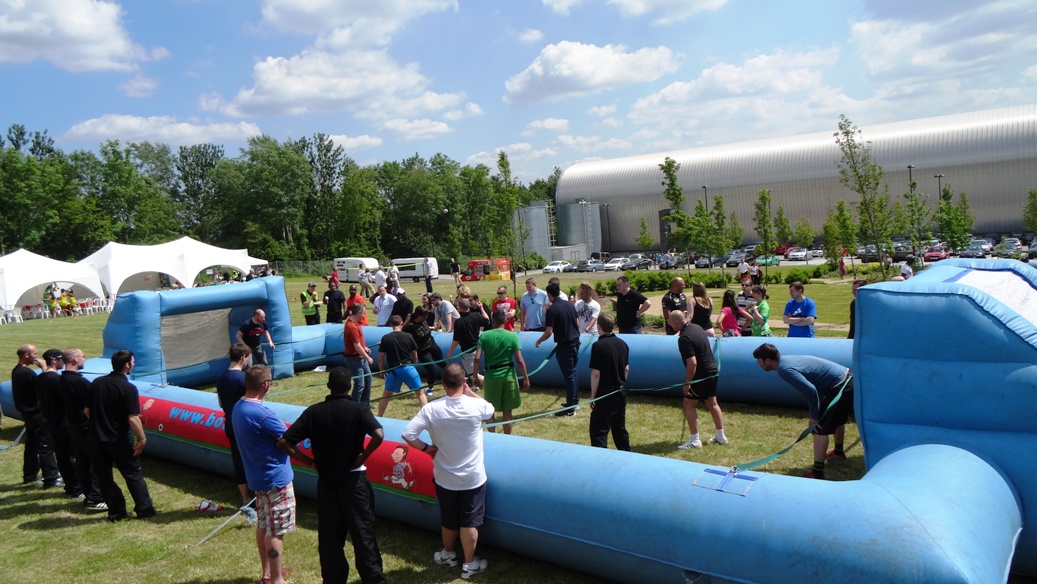 And what's a South American/Mexican themed party without a piñata or 2 to keep the big kids happy with all that sugar?!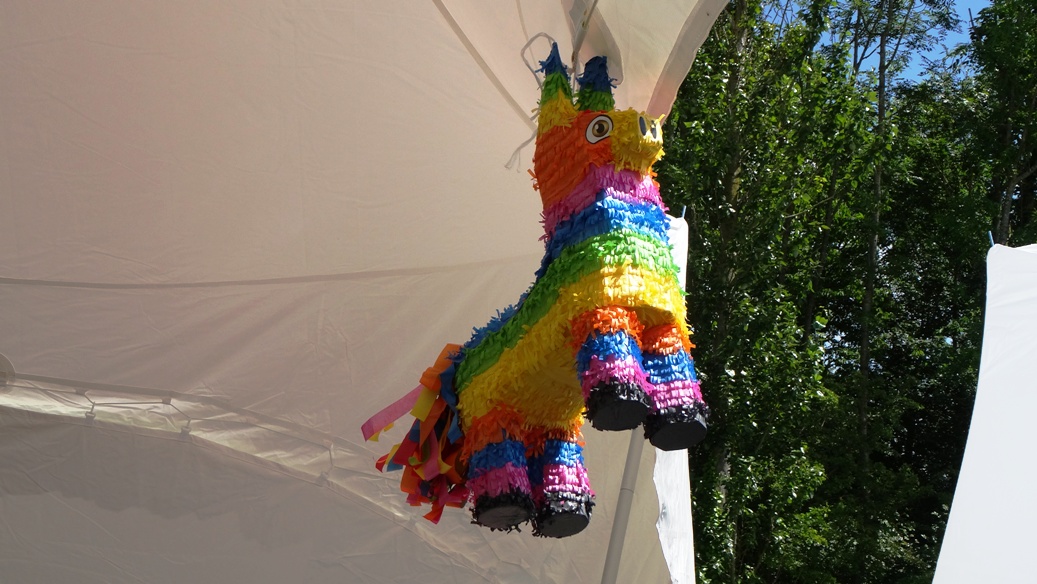 This corporate event hosted 150 seated guests with two of our marquees joined together. Marquees With Pryde cater for events of all sizes, so get in touch if you would like our help planning your next work party.